Instagram is a social media platform and the number of users is increasing day by day. As the number of users grows so grows the concern of privacy in social media.
Instagram users can view your follower list and following list by clicking on it and not everyone wants to show that.
You can hide your follower list from the public by making your account private and the public won't be able to see your follower list or the following list.
what if you want to hide your follower list from your followers? Click here to read
In this guide, you'll learn the following topics.
How to hide your following list & Followers list on Instagram
Hiding your Following list & Followers list on Instagram have the same process, that is making the account private.
To make Instagram Account private you need to go to your profile on Instagram and go to the menu, then setting and then go to the privacy setting and click on private account. The same process is shown in the pictures below.
Making your Account Private will hide your posts, Follower List, and Following List is hidden from the public but your followers will be able to see them.
In social media TikTok, you can set your following list viewing to "only me" but unfortunately, Instagram does not have the same option.
You can go back to the public anytime you want.
Log in to Instagram App if not logged in already. Tap on profile picture below in navgiation bar to go to Instagram Profile.
Tap on to Menu icon(hamburger) on top right.
Tap on "Settings" in pop up.
Tap on "Privacy" in setting page.
Tap on "Private account" in privacy page.
Tap on Button "Switch to Private" in navigation drawer and account will become private.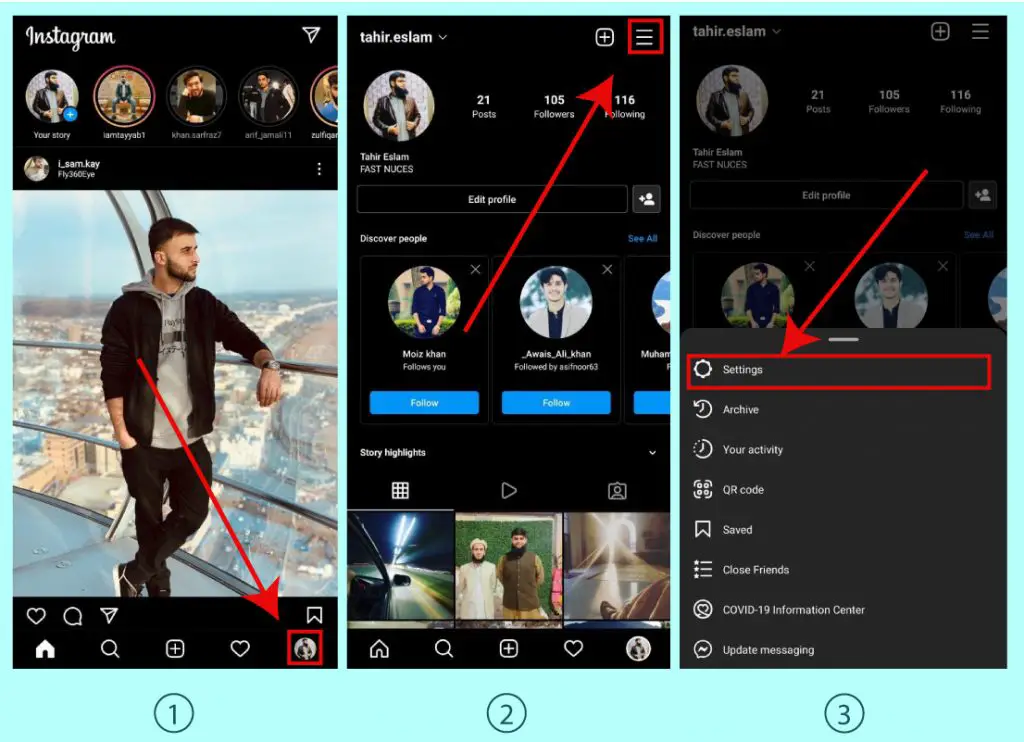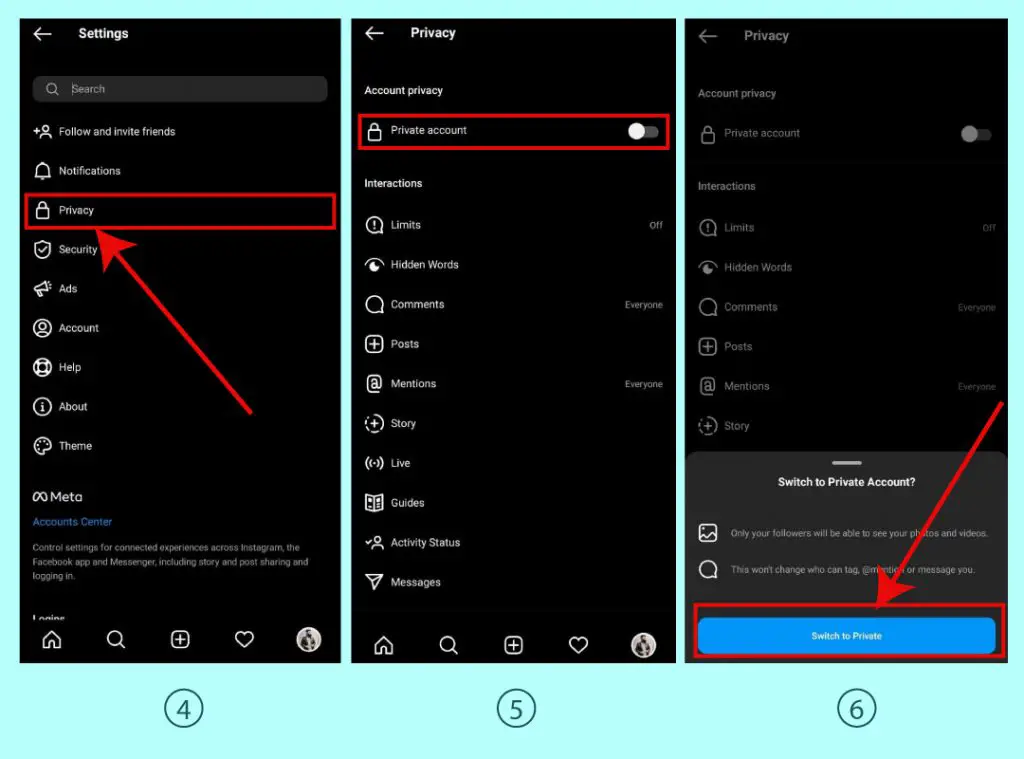 you can also remove your specific follower. Then he won't be able to see if your account is private.
How to remove specific followers
After you have made the account private, a pop-up will appear where you can review your followers.
Reviewing followers mean you can remove any follower that you want.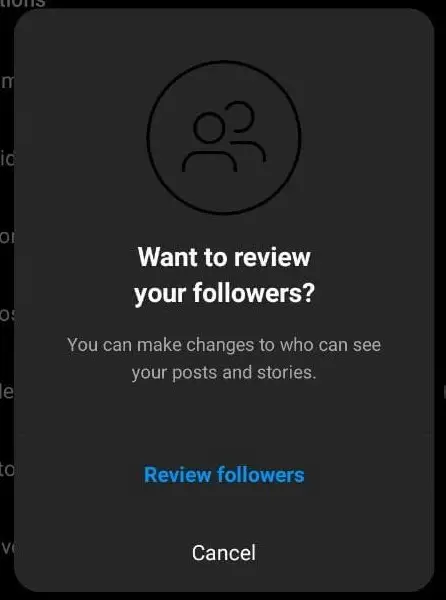 You can also do the same process by tapping on "Followers" in profile And removing by tapping on remove.
You can remove specific followers by tapping followers list in your profile on Instagram.
Removing a Specific follower will help you remove users from viewing your content or Followers or Following list on Instagram.
These are steps to remove specific followers on Instagram.
Go to Instaram Profile, Tap on "Followers"
Tap on "Remove" button next to user profile you want to remove.
Tap on "Remove" on drawer in navigation.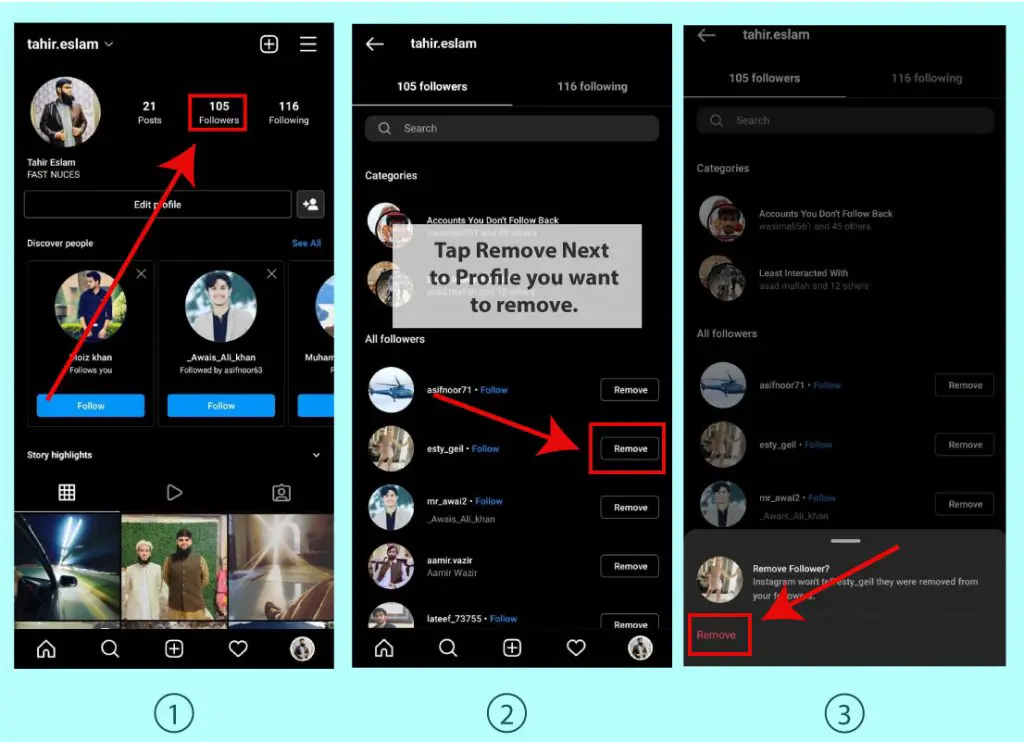 Can you hide Instagram following list from your followers?
No, you can't hide the Instagram following list from your followers.
But there are still some ways that might help you.
Make your account private, then only the people who follow you, can only see your following. You can block the users with whom you do not want to share your following list
Make Another Instagram Account. This way your main account can remain public and your new account will be private and you can follow account you want to without any onw knowing.
How can I hide mutual followers on Instagram from someone?
No, you can't hide mutual followers from someone but you can unfollow followers.
How can I hide followers' names and information on my business Instagram page? I want only followers' numbers seen.
No, you cant hide the names and information on the Instagram account. you can achieve this by making your account private.
Can you hide someone on Instagram?
No, you cant hide someone but you can block users who will hide your profile from them.
To block users in Instagram go to user profile and tap on three dots in user profile right top and tap on "Block' to block them.
This will make your profile unavailable for the user who you have blocked recently.