Instagram is a social media platform that millions of people use around the globe.
Every social media platform have some technical issues over years.
Instagram is no different it has some flaws in its app.
Each year developers are trying to fix errors but it's unintentional and effect some percentage of users.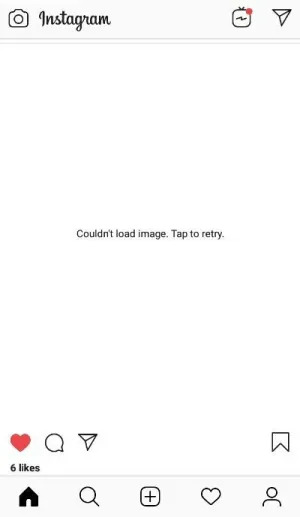 Many users face the error "Couldn't load the image. Tap to retry" each year and it's not common to have this error.
If you are using Instagram and seeing "Couldn't load image. Tap to retry". That means the Instagram server is not responding. Your mobile application can't make a connection with the Instagram server and transfer data successfully.
why do I get "Couldn't load image. Tap to retry"
Finding root cause can be difficult but there might be reasons IT expert says.
This error "Couldn't load image. Tap to retry" is caused by a network connection failure this can be because the server is down or the server has temporarily blocked your IP.
The server is down meaning there is some problem on the Instagram side and the server is not working as it is supposed to.
Secondly, the server can block the user IP and you won't be able to use the Instagram application.
Blocking user IP can be due to reasons like hacking, bot-like activity, or DDOS attack.
Internet providing companies share IP with clients.
So, You might not be the one who is doing anything wrong but the guy sharing the same IP with you might be doing.
Here are some easy solutions you can try out to check what exact problem.
1. Check If Instagram is working
You need to see if the Instagram server is working or not.
In simple words, you need to check if the problem is from the Instagram side. if so you need to wait you can do nothing else.
You can check if Instagram is working from Twitter and search "Instagram down" and sort tweets to the latest tweet.
If you see many people tweeting that Instagram is not working that means the Instagram server is down.
Or you can just Google search "Is Instagram down?" and click the first URL.
2. Switch Network
If the Instagram server has detected any activity which is dangerous to the platform it can block your IP.
In other words, Instagram has blocked your device from using Instagram.
Instagram has blocked your device. It can be a mistake or other reason for it.
You can quickly check so by changing your IP address.
The easiest method to change the IP address is by changing Network. From WIFI to DATA or vice-verse.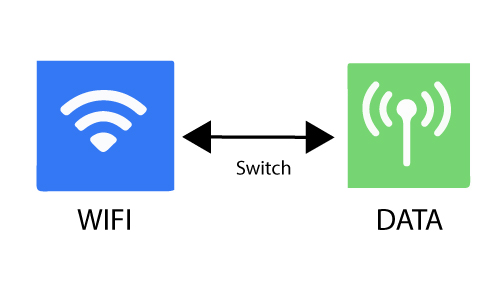 3. Use VPN
VPN (Virtual Private Network) has a wide range of applications one of them is giving your device a new identity by changing its location by giving it a new IP address.
you can find a free VPN on the app store and install it.
After you have installed it. Run the application and click on connect.
if it's asking for a credit card or email, just delete it and install a new one.
After you have successfully connected. Close the Instagram application and reopen it.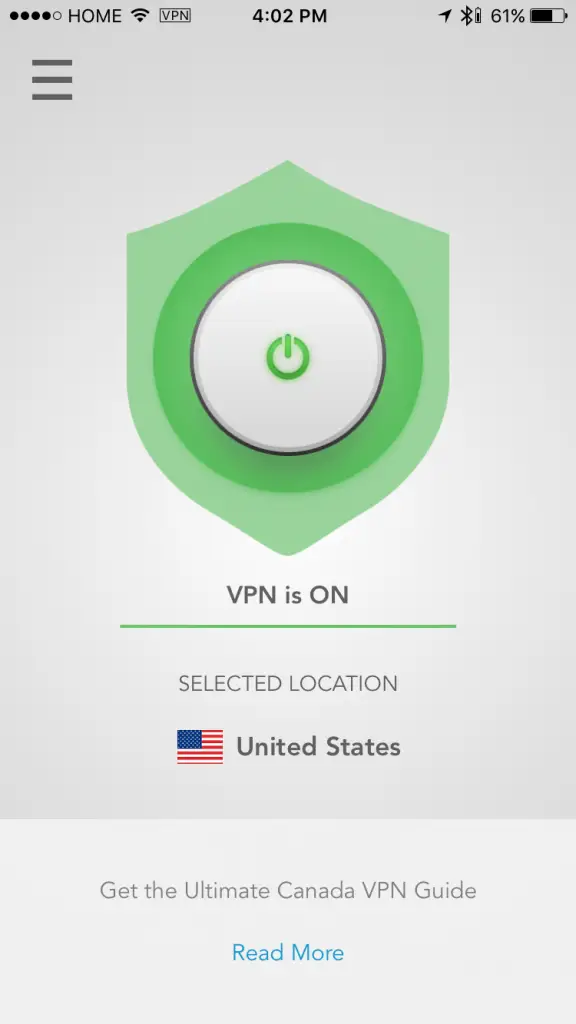 4. Clear Cache/Data
Sometimes the Application is not performing as required due to a bug in the application. Clearing cache can remove this bug and fix it.
Unfortunately, iPhone does not have a clear cache feature.
So to clear the cache the iPhone users need to delete the application and reinstall the application.
For iOS devices: Tap and hold the Instagram app > Remove App > reinstall it from the App Store.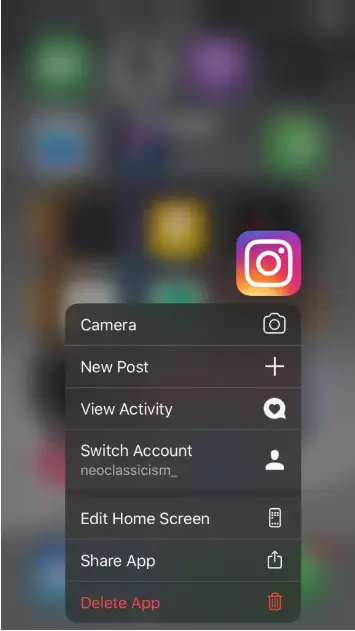 For Android devices: Go to your settings > apps & notifications > Instagram > storage > clear cache.
Clearing cache will remove all pre-loaded images on Instagram so that they can load again the next time you open the app.
This will help get rid of the "Couldn't load image. Tap to retry" error.
5. Change your APN settings (For Koodo)
If you're using Koodo, you can try changing your APN settings to Koodo's recommended ones (if you're not using Koodo, then you can skip this solution).
your phone APN setting might be changed which is creating problems in the network connection.
Many users have reported that you need to change APN setting to Koodo's recommended ones and it fixes the problem.
To fix the "Couldn't load image. Tap to retry" error in Koodo's you need to read this article to change APN setting.
Workaround to this
If the image is not loading and you want to view it. you can view it on web Instagram by copying the image link.
To copy the Image link you need to click on the three dots on the top right of the image and click on the copy link.
Once you have copied the link paste it onto the search bar in chrome or another browser on the desktop and view image without error.
You will be able to view the image by visiting the image link without getting the "Couldn't load image. Tap to retry" error.