Is your game Rainbow Six Siege not launching when you try to run it?
Well, No need to Worry; this has happened to many R6 gamers, and we have a solution that will work your you.
Our tips and tricks will help you quickly fix the problem, and you can enjoy your game without any annoying issues.
Let's dive in and find out how to fix the problem!
Table of Contents
Why is Rainbow Six Siege Not Working
Many factors might be affecting the R6 not working.
Like Graphics Card has not updated drivers.
Software like Shadow Play, Ccleaner, and Adobe might create a problem with R6.
Glitch or Bug with Rainbow Six Siege code.
How to Fix Rainbow Six Siege Luncing Issue
Here are some fixes which might work for you. If these fixes don't work, then try to reinstall R6.
1. Fix the Game Settings File
This quick fix will help you launch the R6 game in no time.
Open File Explorer.

Navigate to Documents.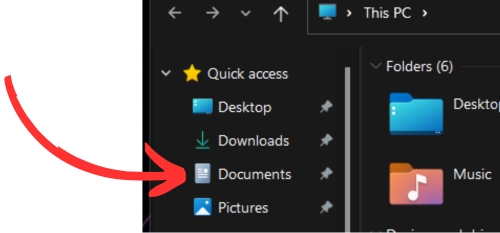 Open My Games > Open Rainbox Six Siege Folder.
Open the "Game Setting" File in NotePad.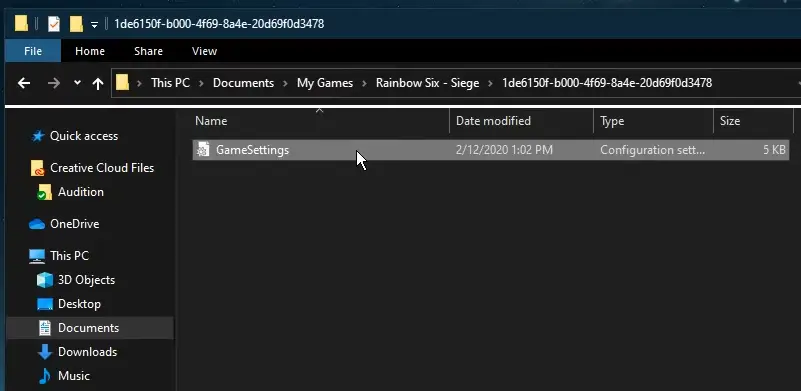 Open File Game Setting File in NotePad
Set WIndowMode's full-screen value to 2.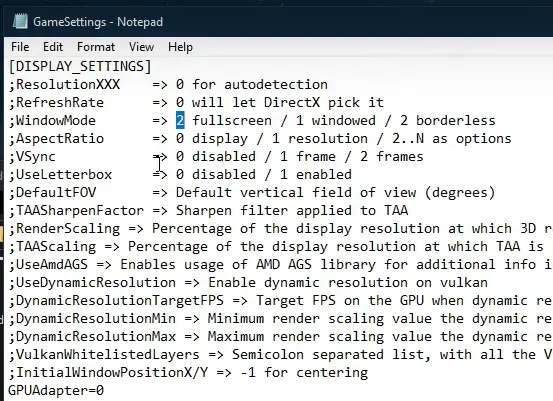 Setting the value to 2 will ensure that the game will start in a borderless mode, bypassing the startup issues by an abnormal native screen resolution.
You can change the display mode to full screen in your in-game graphics settings. Don't forget to save your changes.
2. Disable Full Screen Optimization
Go to Program Files
Go to Steam Folder >> Open Steam Apps >> Common Folder
Open Rainbow Six Siege Folder
Find the Rainbow Six Siege.exe file.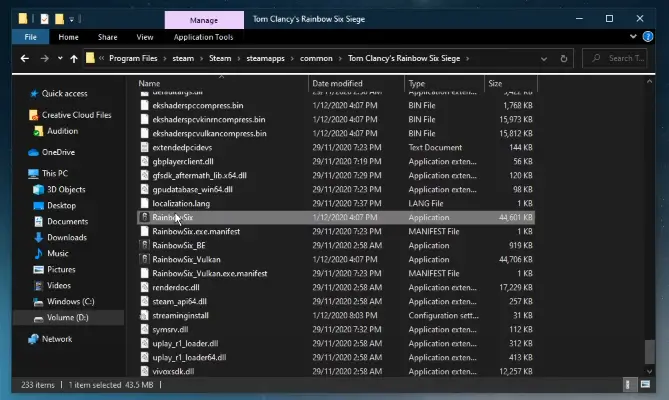 Right Click Rainbow Six Siege.exe file.
Select properties >> Click Compatibility
Check Run the program in Compatibility Mode for Windows 7
Check Disable Full Screen Optimization
Check Run the program as Administrator.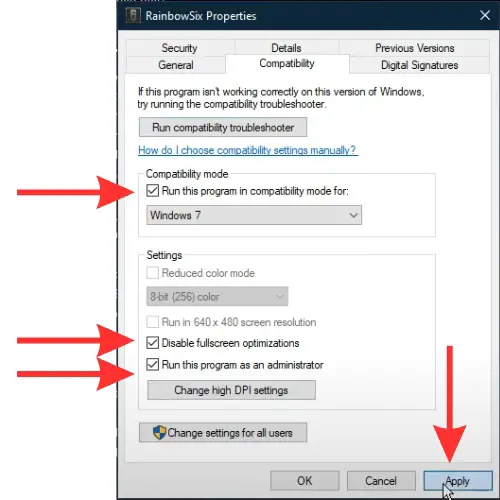 Disabling Full-Screen Optimization could affect the game's performance, and Windows automatically try to make games perform best as they can run on your machine.
The result could be game will run smoother, it will stop lag and all the issues, and it will fix the problem that is causing the game launching issue.
3. Verify the Integrity of Game Files
This happens to many players whose files might be corrupted, or the files you downloaded for the game are not the same as those the game developers provide.
If there are missing or corrupted files, the verification process identifies them and replaces them with the correct ones from the game platform's servers.
Open the platform you play on Uplay, Steam, or Epic Games.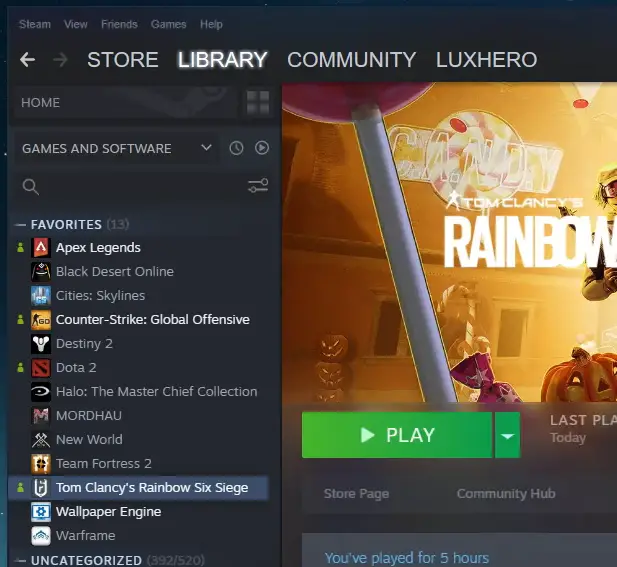 Select the Rainbow Six Seige game and right-click.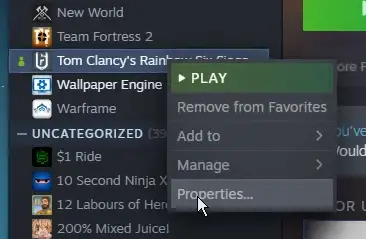 Click on the Properties. Which will open the dialogue box.
Click on the "Local Files" Tab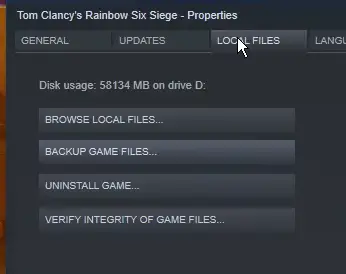 Click on Verify Integrity of Game Files.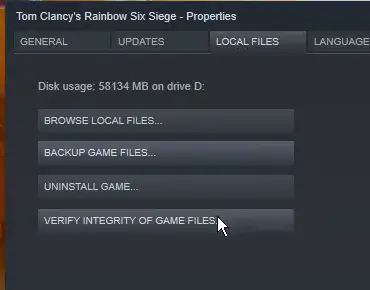 You may note that if you have modded your game or added any mods, the verification process may remove and overwrite all those changes.
This happens because this verification process aims to restore the game to its original state.
Which removes any anomalies or missing files.
4. Update your Graphics Drivers
Updating your graphics Drivers is one of the essential things, and every gamer should have their graphics drivers up to date because many games require the latest drivers to run.
If you don't have the latest graphics drivers, there will be many annoying issues that are going to occur in the game.
To Update your Nvidia Graphics Card Drivers, you can use GeForce Experience Application.
You can use AMD Drivers Suit Application to update your AMD Graphics Card Drivers.
Conclusion
You can apply these steps to check if the launching problem is fixed. If not fixed, you can delete the heavy application programs that you have recently downloaded.
Delete those applications, and now it will work. Many applications could be causing many problems, e.g., Black screen, Stuttering, Game lag, etc.
So analyzing and deleting the applications might help the game improve and fix the launching problem, the most annoying problem of all.
The most common applications that cause these types of problems are
Shadow Play
Ccleaner
Adobe Applications
Try getting rid of these applications.
In some cases, your firewall or Antivirus applications might be causing these problems to your game, so disable them and try to relaunch the game. This will work.
Was this article helpful?