Vsco was a camera app for mobile which allowed editing and using filters on photos.
Vsco later introduced photo sharing on their platform, like Instagram, where users can share images, and people can see them but not react to them.
So users started sharing photos that others could see in the feed or by simply searching their profiles.
There is no option of saving photos in Vsco like on Instagram. If you want to save a photo, you must take a screenshot.
Vsco does not notify users if you are taking screenshots or recording. In comparison, it will notify the user if someone republishes their photo or make it a favorite.
There are is no custom privacy settings that allow users to see who has visited their VSCO profile.
In this article, you will learn about notifications on screenshots and more.
Can you see who took a screenshot of your photo in Vsco?
No, you can't see or know who took screenshots of your photos.
Vsco is the ideal app to take photos and post without caring about likes, comments, or following.
Instagram and Snapchat will give notifications on screenshots but not Vsco.
Vsco might implement this feature in the future, but chances are slim.
If you don't want any users to view your photos, you can block them by searching them in search. Read here to block someone on VSCO.
You can't make your profile private, allowing you to hide your photos from the public, like on Instagram. Only your friends can view your profile.
Vsco does not have an account private option like Instagram.
How to save photo in VSCO?
You cant save photos to the direct gallery from VSCO.
You can save it as a favorite in your VSCO, but you can't export it.
And if the Vsco user deletes the photo, it will be deleted from the Vsco favorite.
To save it locally, you need to take a screenshot.
Or you can paste the photo link here, and the photo or profile photo will be downloaded from VSCO.
https://downloadvsco.co/
Can someone know if you have taken a screenshot of their VSCO?
Vsco doesn't notify people if you have taken screenshots of their profile or photos.
Vsco doesn't tell people's behavior on its application platform.
If you favor or republish their photo, Vsco will send them a notification.
How to block someone on VSCO?
Blocking someone will prevent them from following your profile, republishing a photo, or favoriting a photo.
But the blocked person can still view your profile and screenshot your photos.
Blocking someone is simple in VSCO. These are the steps to block someone.
1. Go to the profile you want to block. You can search profiles by name in the search bar.
2. click on the eclipse menu. Pop-up will open up.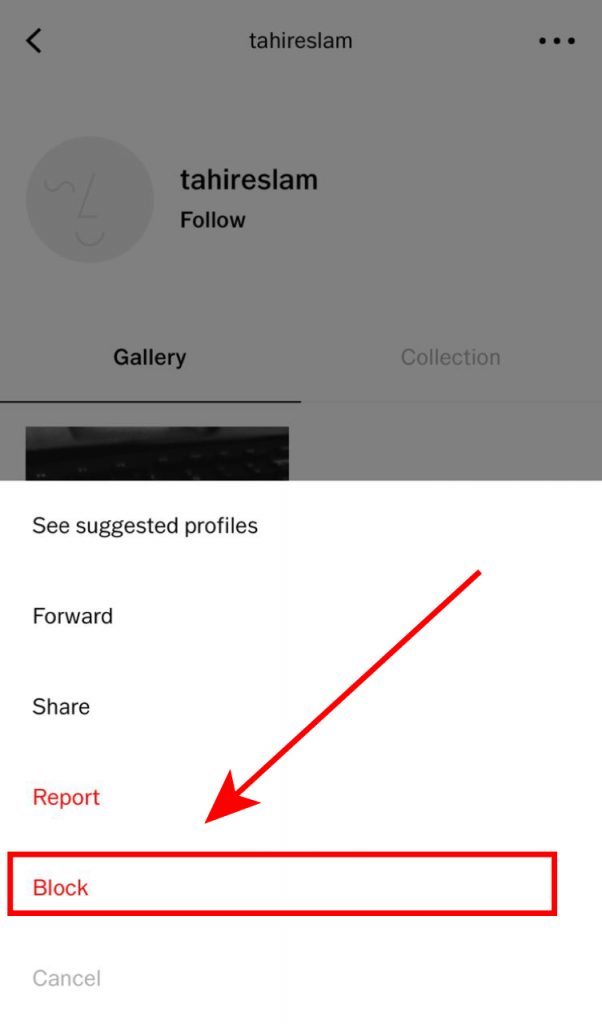 3. In the pop-up, tap on Block. Which will open up the dialogue box to confirm the blocking of the profile.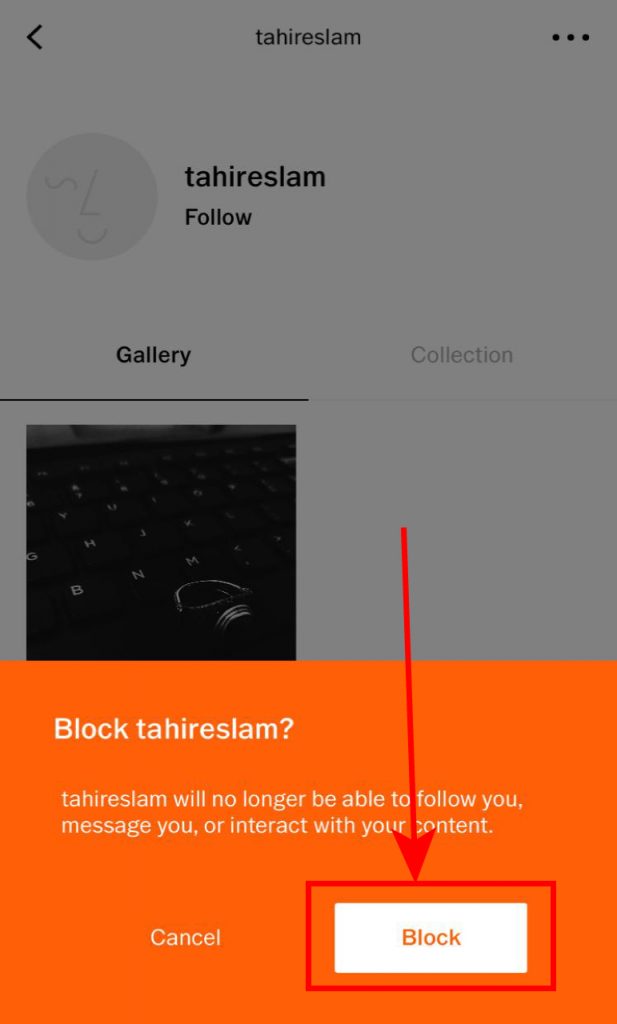 4. In the dialogue box, tap on Block, and the profile will be blocked successfully.
How to unblock someone on VSCO?
Unblocking someone on VSCO will allow the person to interact with it. For example, make a photo favorite or republish it or screenshot it.
I have created a complete article for unblocking someone on VSCO. Please click here. In that article, I have explained it visually with screenshots.
To unblock someone, you need to follow these steps.
Go to the profile you want to Unblock.
Please tap on the three dots menu on the top right. it will open the menu
Tap on "unblock" in the menu. A confirmation pop-up will open up.
Tap Unblock in the pop-up in the confirmation pop-up.
Following these steps will unblock a person in VSCO, and he will be able to interact again with you.
How to make a profile private in VSCO?
You cant make your profile private in VSCO. So the photos you have shared will be viewed by the public on the VSCO app or VSCO website.
You can block someone, and he won't be able to follow you, but he can view your content. To block someone read this.
Was this article helpful?