Vsco was formerly a camera app that allowed users to edit photos and apply filters.
Vsco later introduced a photo-sharing feature on its platform and grew in popularity.
Users have VSCO profiles from which they share beautiful artistic photos.
Vsco users can also make photo favorites and follow the user.
Users can also block another user. Blocking prevents them from messaging and other doing other actions.
You can also unblock on Vsco the user you have blocked previously.
By the end of this article, you will be able to unblock users easily.
How to unblock someone on VSCO?
Unblocking is pretty straightforward, but the method is not similar to Instagram or social platforms.
These are steps you need to follow to unblock the VSCO profile.
Blocking works differently in VSCO. The user you have blocked on VSCO won't be hidden like on Facebook where the blocked user is not shown anywhere.
You can still search that user and view his photo but can't interact with his profile.
You can't make his photo a favorite or republish or follow that user.
1. Search Profile You Want To Unblock
Open the VSCO application and login if you have not logged in.
To unblock the VSCO profile. You need to navigate to the blocked VSCO profile first.
You can get to VSCO blocked profile through the search bar or contacts on mobile.
If you want to go to VSCO blocked profile through the contacts list, click here.
Go to the Search bar by taping on the magnifier icon in the bottom navigation menu.
Then search screen will open up—type the profile user name in the search bar.
Select the profile you want to unblock. The profile will open up.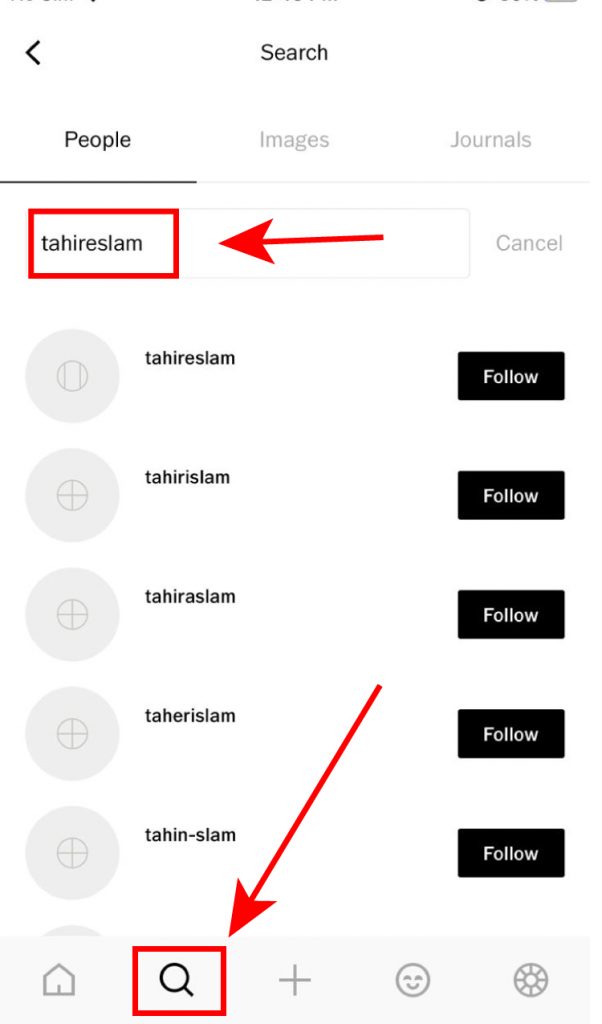 2. Tap on Menu Icon
After you have successfully got to your profile, now tap on the three dots icon.
This will open up the Menu box.
3. Tap on Unblock Button
After menu will open up. You will see different options.
Like Forward, Share, Report, Unblock, and cancel.
Suppose you have blocked this VSCO profile. Then Unblock will show up.
Tap on Unblock.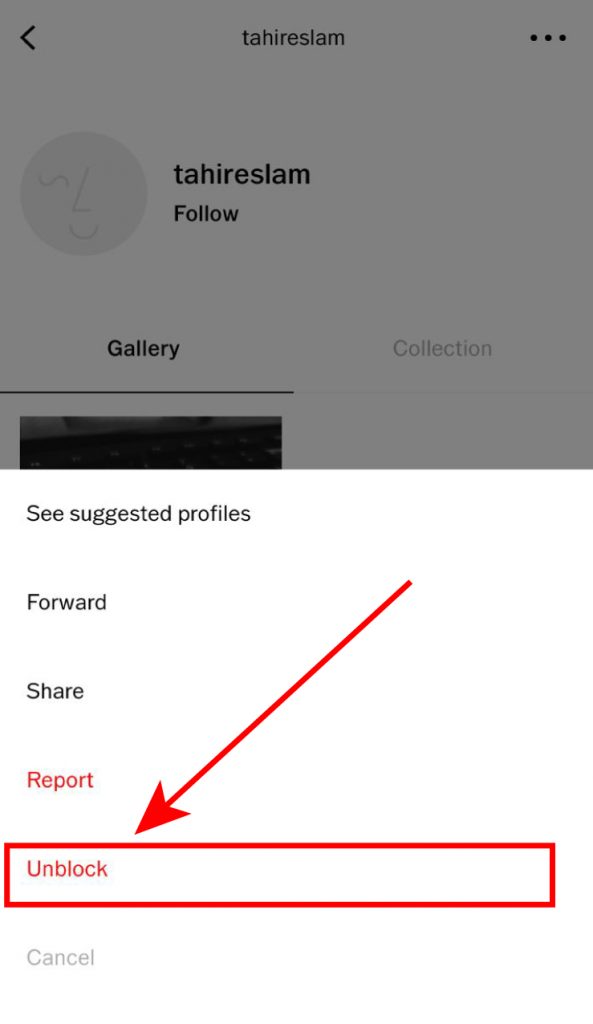 4. Tap on Unblock button in the Confirmation pop-up
After you have tapped, unblock in the menu. Confirmation will pop up.
Tap on Unblock, and the profile will be unblocked.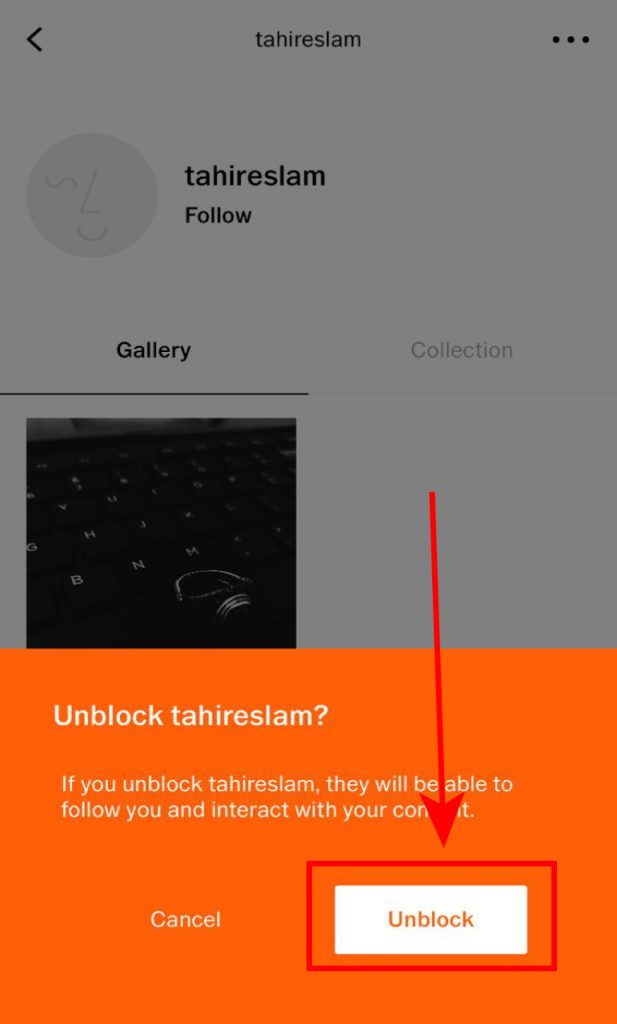 5. Unblocked successful notification will be shown
Unblocked Successful Notification will pop up, which indicates the VSCO user profile has been successfully unblocked.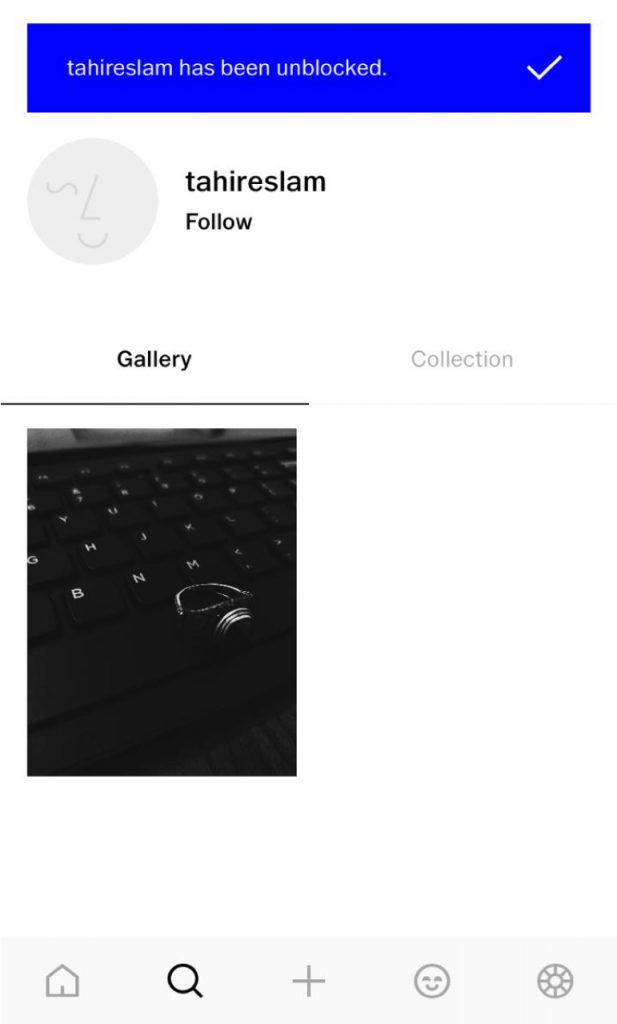 How to find VSCO friends with a contact list on mobile
If you want to know who is on VSCO among your friends, then a contact list on mobile can help you find friends who have VSCO.
The contact list will help you find friends, and you can share fantastic photos through VSCO chat.
Your friends will help you capture and create more beautiful artistic photos and keep your morale up if you are interested in photography.
You need to follow these steps to find friends on VSCO in your contact list.
Tap on the Home icon
Click on the smile icon
Tap on contacts
Tap on Only VSCO
How to Message someone on VSCO
Messaging in VSCO is pretty simple, just like other features on VSCO but a little strange.
Let me explain; like on Facebook or Instagram, you can directly send messages to your profile or friends.
In VSCO, start a chat or send a message the first time the user needs to be your follower.
If the user is your follower, then you can start a chat.
Once the chat has started, the other person can also send a message.
Can you unblock someone on Vsco?
Yes, you can unblock users on Vsco whom you have previously blocked.
Once you have blocked the user, he/she can't message you, nor can you.
Blocked users can't follow you, favorite your photo, or republish your photo.
To Unblock any user, click here.
How to see blocked on Vsco?
There is no option of seeing a blocked list of Vsco profiles you have blocked.
You can only see the blocked profile by navigating to the profile and by checking the profile.
Tap on the top-right eclipse or three dots icon, and you will see unblock option in the pop-up.
That means the profile is blocked.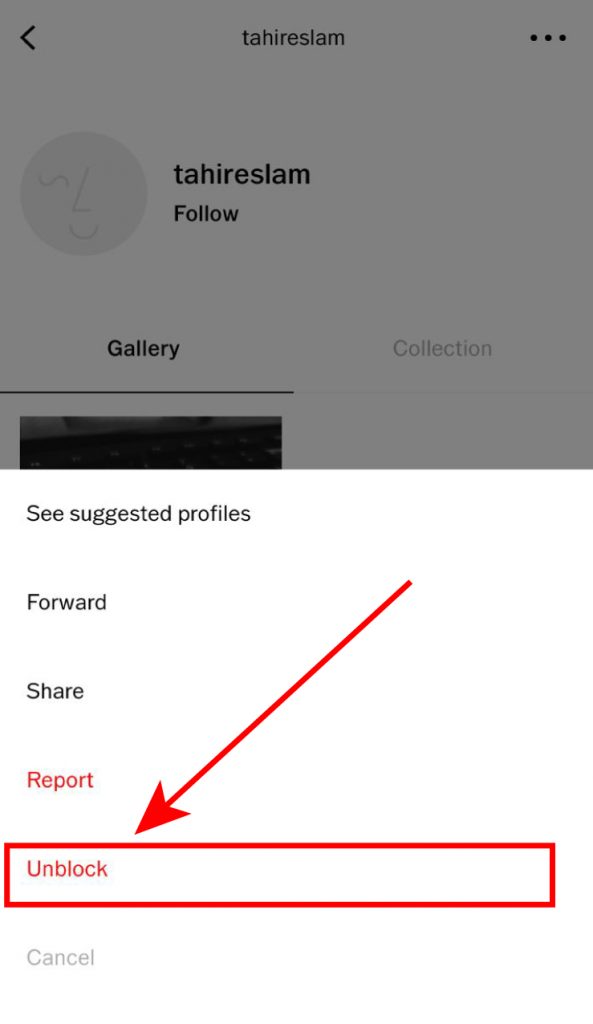 To Unblock any user, click here.
Was this article helpful?